Welcome
to these pages from
Forward in Faith
Oxford
Forward in Faith in Oxford seeks to support the continuation and further development of the one Holy, Catholic and Apostolic Church through supporting and publicising the events and activities of the Catholic Societies and of our constituent Parishes.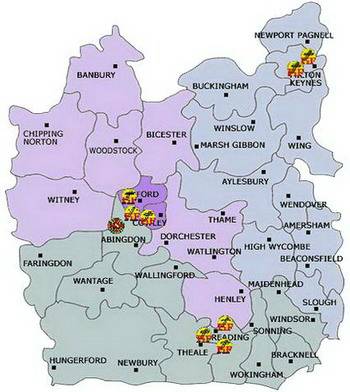 The Oxford Diocese comprises three counties:
Berkshire, Buckinghamshire and Oxfordshire.
There are Forward in Faith Parishes in all three counties.
Click on the FiF logo to visit the parish webpage.
The Anglican Communion has no peculiar thought, practice, creed or confession of its own. It has only the Catholic Faith of the ancient Catholic Church, as preserved in the Catholic Creeds and maintained in the Catholic and Apostolic constitution of Christ's Church from the beginning.
Dr Geoffrey Fisher, Archbishop of Canterbury, 1945-1961